Welcome to Privilege Cleaning Canberra – Office, House & Spring Cleaning Services in Canberra
Professional Domestic Cleaning Services Canberra
Are you looking for the most reliable cleaners in Canberra to get your home spic and span? You have reached the right place. We are the professional cleaners that excels in providing every kind of cleaning services and making life simpler and easier for you. Whether your lease is finishing or you are looking for a thorough cleaning of your office or need regular cleaning of your home, we have you covered on all fronts. Being the best company that offers domestic cleaning services Canberra, we take care of your cleaning needs responsibly.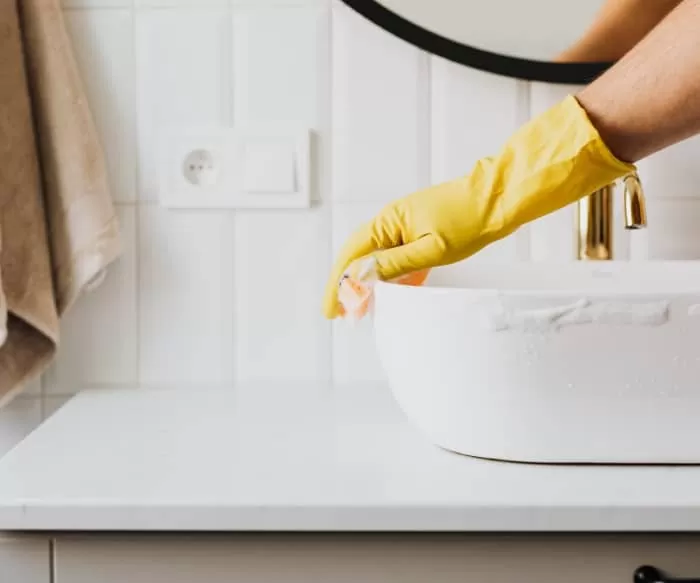 Hiring a cleaning company might seem a complicated process, there is a lot more to domestic cleaning in Canberra than how it looks. You can come across many cleaning services nowadays. You will need someone who does the job with a sense of responsibility and not a liability. A good cleaner also needs to be respectful and experienced for taking regular care of your place. We are here to turn these expectations into reality for you. For more, feel free to browse through our site. Do not hesitate to contact us for any queries or questions. If you are searching for the most reliable house cleaning services Canberra, office cleaning, spring cleaning, bond or end of ease cleaning, and more, look no farther than Privilege Cleaning.
The Need for Professional Cleaning Services
Whether living in a two-story house or leasing a standalone office, maintaining its cleanliness is essential to keep a stress-free environment and boost efficiency.
But if you find cleaning a little hard to do consistently, you can hire professionals that offer commercial cleaning services and house cleaning in Canberra.
Seeking help from a reliable cleaning company is an excellent way to keep your residential and commercial properties clean from top to bottom without altering your busy schedule to do the cleaning job by yourself.
Call Us –

0434 192 354
Honest and reliable, didn't chase the money like some cleaners do.Freeman and her care was taken into account when they visited to deep clean.worth every penny 5 star
Gerardo Palmer
23/11/2022
Excellent service with swift response , friendly staff, good work with house cleaning and removing stains on sofa . Will strongly recommend .
Nicholas Hopkins
22/11/2022
I was very impressed what good job they done Thanks again for that Amazing job
Jaidyn Workman
21/11/2022
Excellent service with swift response , friendly staff, good work with house cleaning and removing stains on sofa . Will strongly recommend .
I was very impressed what good job they done Thanks again for that Amazing job
Thank you for an excellent cleaning job on the mattress. Freeman did a fantastic job!
So impressed with their service and my cushions and curtains look and feel like new.
Highly recommend Previllge cleaning - have been using them for several years and always been very happy. They super friendly and responsive, quick turnaround time.
I was contacted privilege cleaning company for cleaning services, I was surprised they work much better than my previous contractor.
Really good service I'm impressed
Leave the Cleaning to Our Pros in Canberra
While tidying up your space is always viable, it is undeniably time- and energy-consuming, not to mention if it involves removing the stubborn dirt on hard-to-reach areas in your homes. So, if you want to deep-clean your properties, you can call the experts.
Privilege Cleaning offers a wide array of professional cleaning services, from commercial cleaning services to house cleaning in Canberra. We have a team of expert cleaners with advanced and complete cleaning tools to lift the burden off your shoulder.
Since every home is different, we trained our cleaners to be flexible and versatile to cater to your cleaning needs. Whether you want to book an office cleaning, end-of-lease cleaning, spring cleaning, or other cleaning jobs, we will do our best to deliver an outstanding service.
So, you don't have to worry about consistently getting your properties spic and span. Our professional cleaners can make your life easier by keeping your properties free from dirt, moulds, and specks of dust and maintaining a healthy atmosphere.
Experience Expert House and Commercial Cleaning in Canberra
When it comes to efficient and affordable house cleaning in Canberra, you can rely on Privilege Cleaning. Our high-quality commercial and home cleaning services always strive to provide excellent service.
If would like to request a quote, please don't hesitate to get in touch with us. You can contact us by calling 0434 192 354 or emailing info@privilegecleaning.com.au.
Our Services
Why Us
100% satisfaction guaranteed
Fully insured
Well trained cleaners
Always punctual on time
Owner operated, hands-on management
No hidden cost
Best possible equipments
Sound quality control system
Fast communication and response

Privilege Cleaning provides top-quality cleaning services in Canberra with a mission to create a clean and hygienic environment. Using the best equipment and cleaning techniques, our team delivers customized services that guarantee customer satisfaction. Contact us today to experience the Privilege Cleaning difference.